Welcome & peace be unto you
We strive to serve the Muslim ummah by providing Islamic knowledge & resources according to the traditional enlightened Way of Ahlus Sunnah wal Jamaat.
Please browse and share our ever-growing archive of articles, e-books and media resources. We pray that Allah grants you that which your heart seeks.
» You can now also access our website by visiting BeMercy.com, our secondary URL!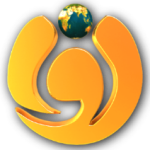 Please consider donating a little of your wealth to the Cause of Allah & His Messenger ﷺ. Sponsor Noor TV from only £5 a month, and earn sadqa-e-jaariyah which shall accompany you even beyond the grave.
Please click here for details.
Buy the NEW English translation of Sharha Miatu 'Amil, translated by brother Majid Khan under the spiritual guidance of Shaykh ul Aalam. Sharha Miatu 'Amil is a course book taught in the second academic year of the Dars-e-Nizami curriculum, now published here with added analysis and grammatical notes. Also contains an insightful section about great personalities such as Imam Ahmad Raza Khan , 'Allamah 'Abdur Rahman Jami, as well as respected Shaykh ul Aalam 'Allamah Pir Alauddin Siddiqui Sahib.
Now available at:
www.nooralampublications.co.uk
www.hajisclothhouse.co.uk